August 08, 2016 @ 12:00am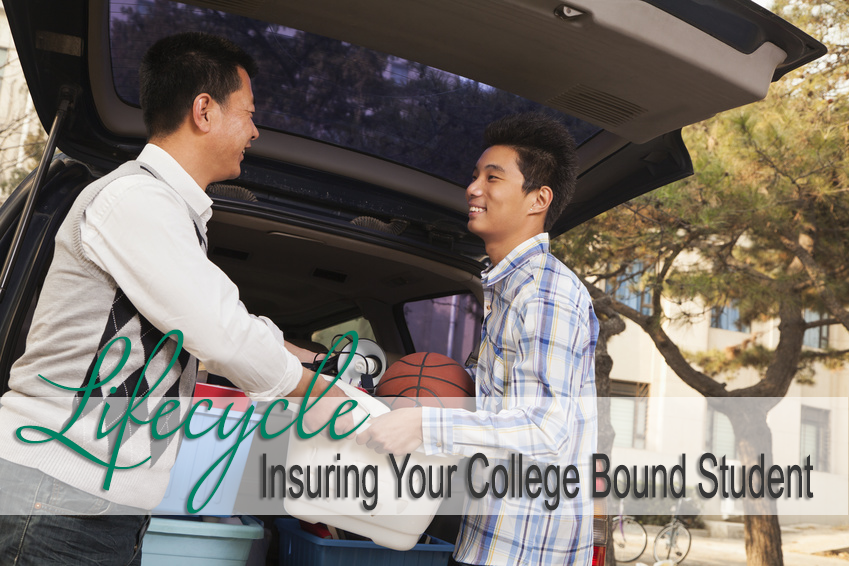 Like most parents you eagerly awaited the arrival of your child. Preparing the nursery, buying mounds of clothes, a stroller, car seat and the list could go on forever. Fast forward 18 very short years later and you are anxiously, or not so anxiously, awaiting the departure of that same baby. With this new milestone in your life your insurance needs are changing as well.
If your new college student lives in a dorm, their things will be covered to some extent through your homeowners policy. As with most things there are exceptions: if your child will be taking expensive electronics or furniture to school, you may want to speak with your agent about additional coverage. On the flip side, if your child will be living off campus, it is probably best that they get a renters insurance policy. A renter's policy is very affordable, as little as $15 per month in some cases, and will cover all of your student's possessions.
If your child decides to take a vehicle to school, they will still be covered under your auto policy. If they choose to forego a vehicle, be sure to let your agent know. There is a possibility this could save you several dollars on your auto premium.
Health insurance coverage options are a bit different. Your child is covered under your insurance policy until they are 26. There are a few things to consider, even though they can stay on your plan. Are they going to school in state? Will they live within your network of providers? If